The Purl Soho Prism Quilt Free Pattern: Beautiful with a Day in Paris
Zen Chic's DAY IN PARIS fabric line has just hit stores, you can find your nearest supplier here!
This elegant, fresh fabric line arrives with a beautiful palette of cool aqua and chartreuse, deep navy and soft pale pink, enhanced by little splashes of gold that add the perfect accent of unique feminine flair. Inspired by the sophisticated glamour of Paris, this fabric is perfect for creating chic, stylish quilts and projects.
The hues and accents of the Day in Paris fabric line compliment the FREE Prism quilt pattern from Purl Soho exceptionally. This quilt, with its visually intriguing pattern, offers a stunning effect that is enhanced by the cool tones and stylish designs of the Day in Paris fabrics. The complete, step-by-step directions for creating this gorgeous quilt can be found along with the free pattern here.
This beautiful quilt was sewn by one of my helpers, in Germany we say Heizelmännchen (I think you call it brownie): Amaya Gutiérrez. You will find more of her on her Instagram feed @amuceta.
Materials You'll Need for the Prism Quilt
The pattern asks for a Fat Eighth Bundle which is, of course, an excellent choice and leaves you with a bit leftover for a side project like a pillow.
In case your local shop has only a Layer Cake though - this works perfectly as well. You can cut all the needed prints from this handy pre-cut product.
For the white, crisp background that gives this quilt such a refreshing look we used Bella Solid White Bleached 9900 98. For the backing we used Bella Solid Chartreuse 9900 188.
The batting is a light and soft polyester batting, which gives a fluffy, cozy feel to the quilt.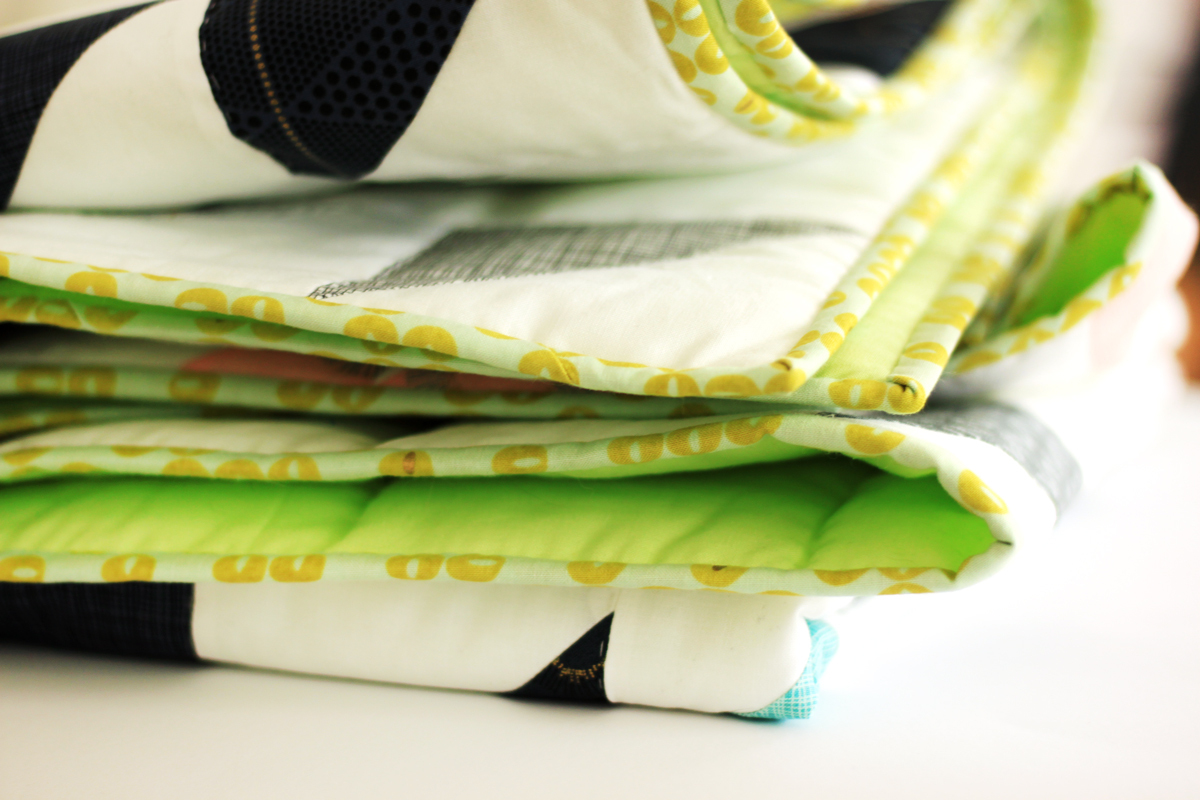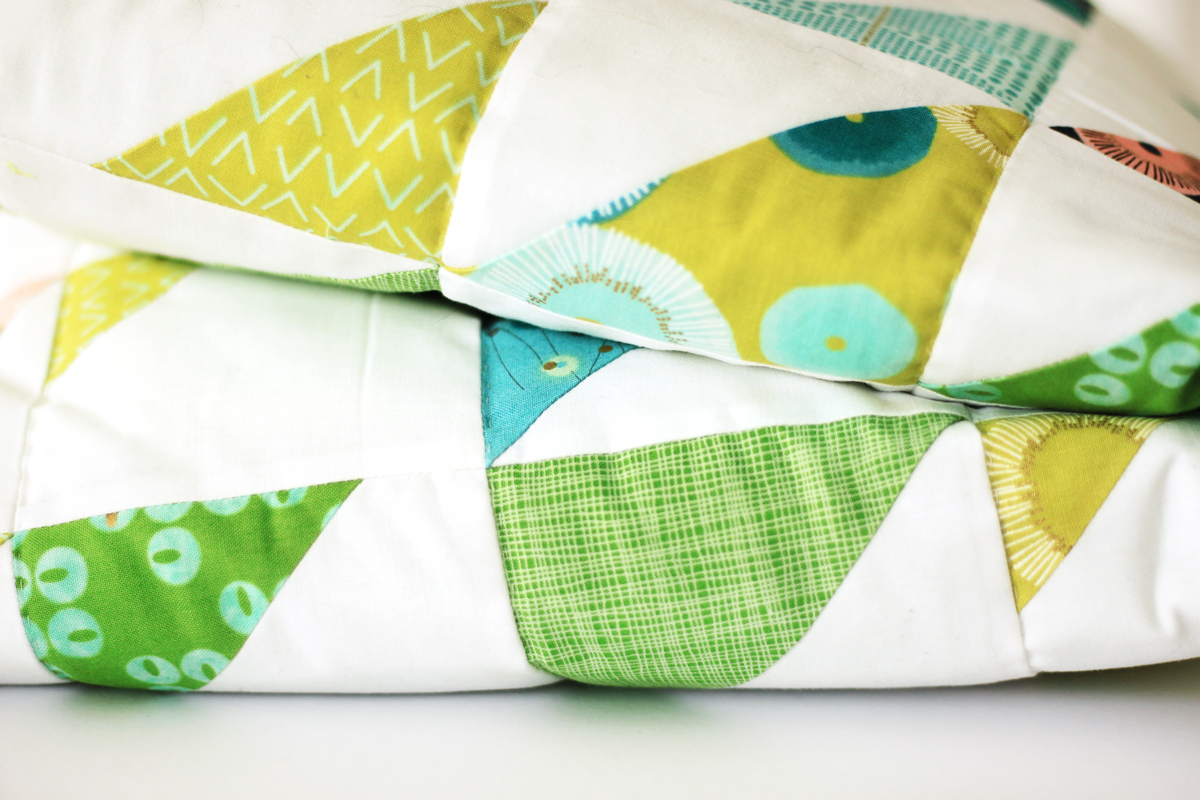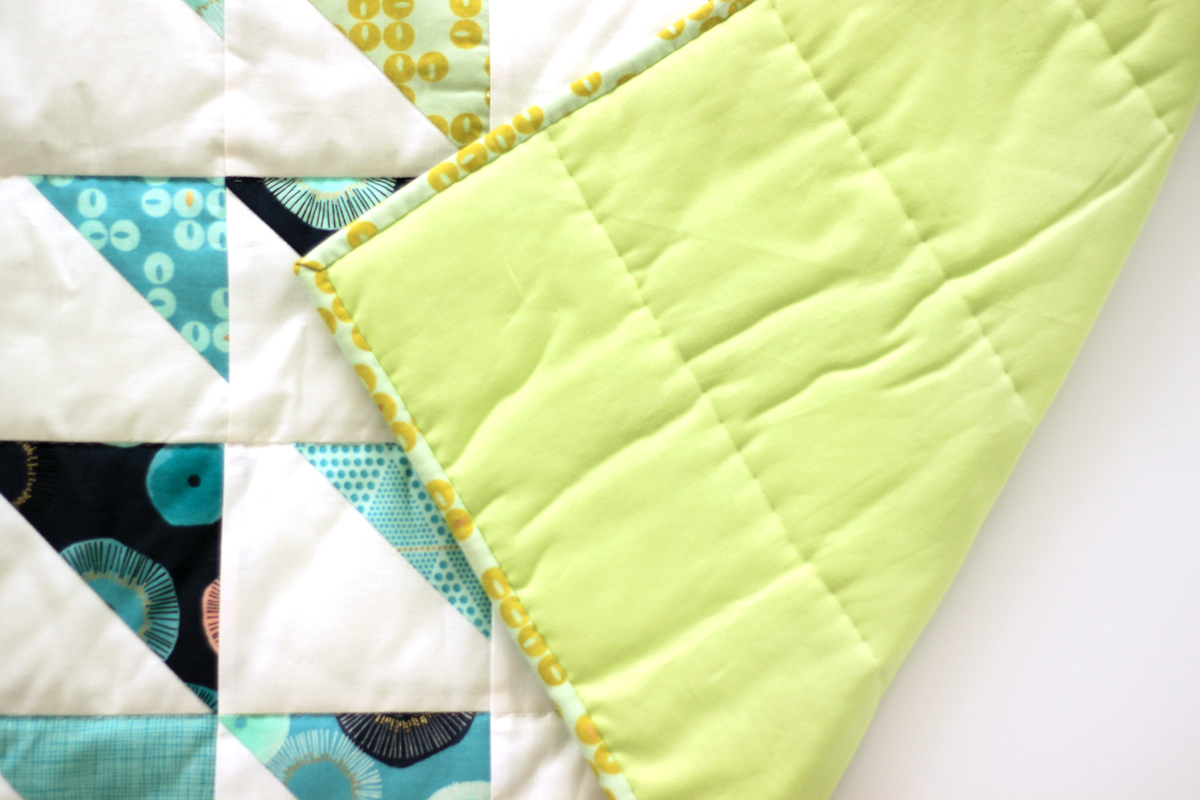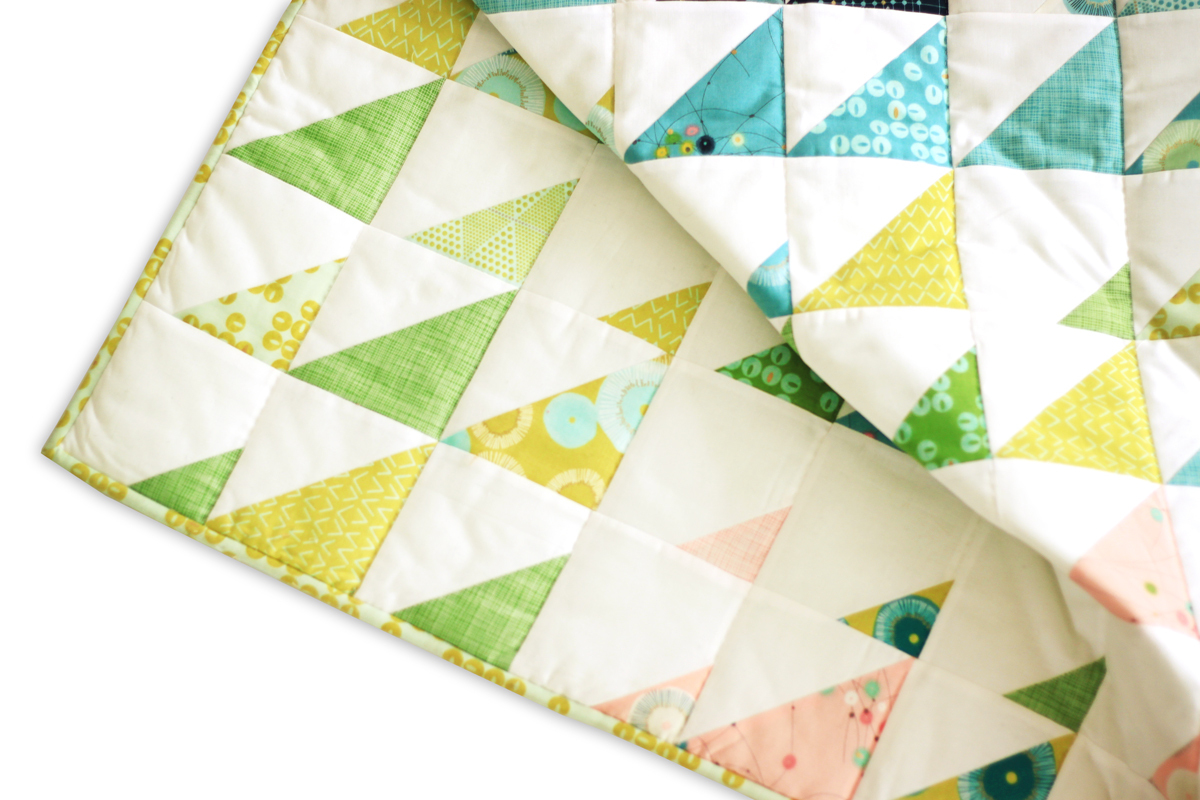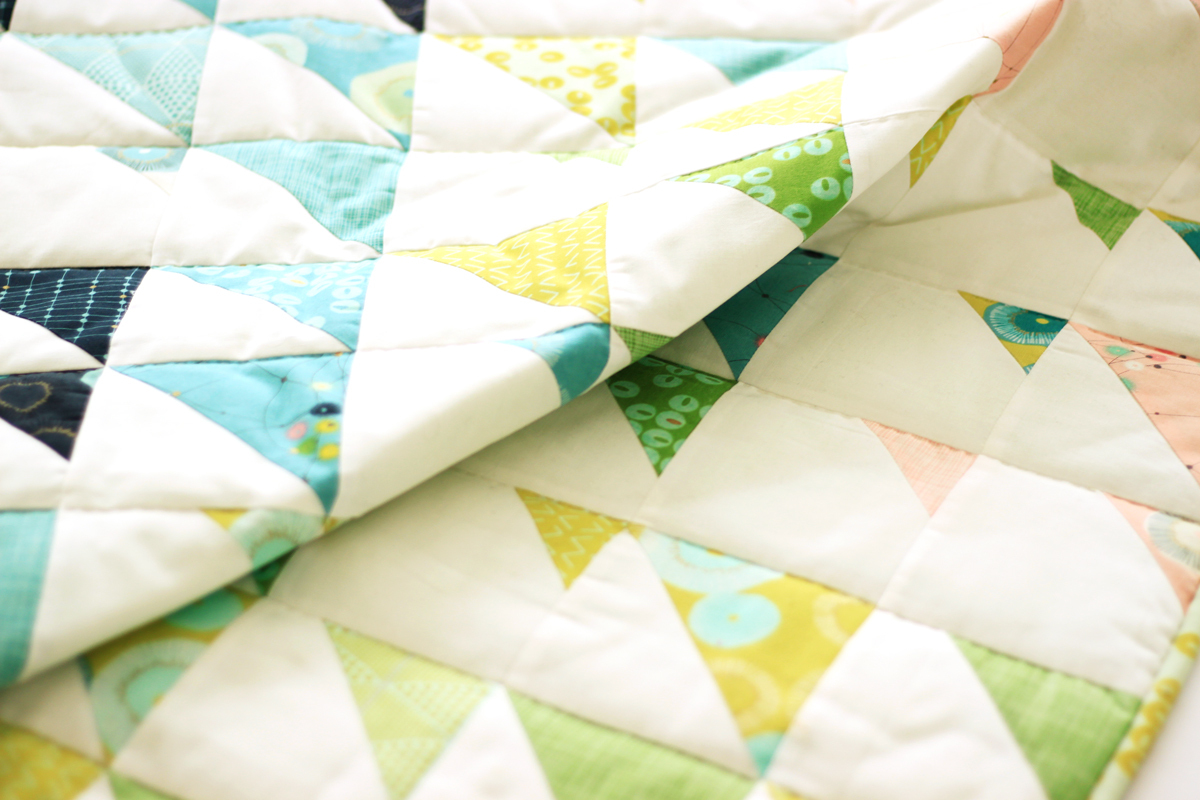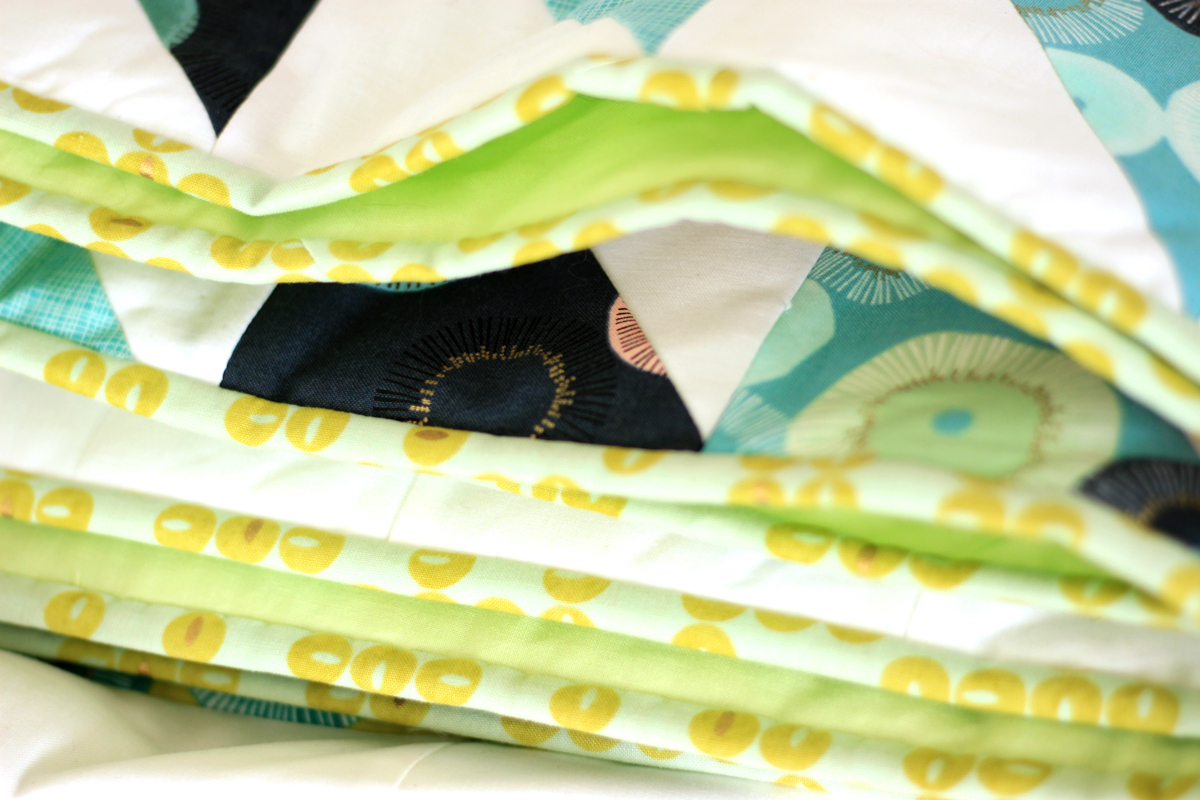 Amaya quilted this lap size blanket by hand! Can you believe it? Stitch-in-the-ditch running vertical lines hold everything together and give the quilt its extra soft coziness.
I love how she created a gradient of colors…
Beautiful finished product!
Ready to make your own elegant, stylish quilt? Get your Day in Paris Fat Eighth Bundle by checking my stockists here and start your Prism Quilt today.
Stay tuned for more projects!